The Grand Opera House (on the corner of Walnut and 7th in downtown Kansas City) operated from 1891-1921. While it made 5 million in ticket sales during those years, it closed its doors, and by 1927 the insides had been removed and a parking garage was installed inside the building. A tower was also removed from the building. The picture below is the outside as it stands today.
Led by Dr. Felcia Hardison Londre, a group of UMKC theatre students explored the now empty building. This landmark is in such a state of deterioration that it is slated to be torn down.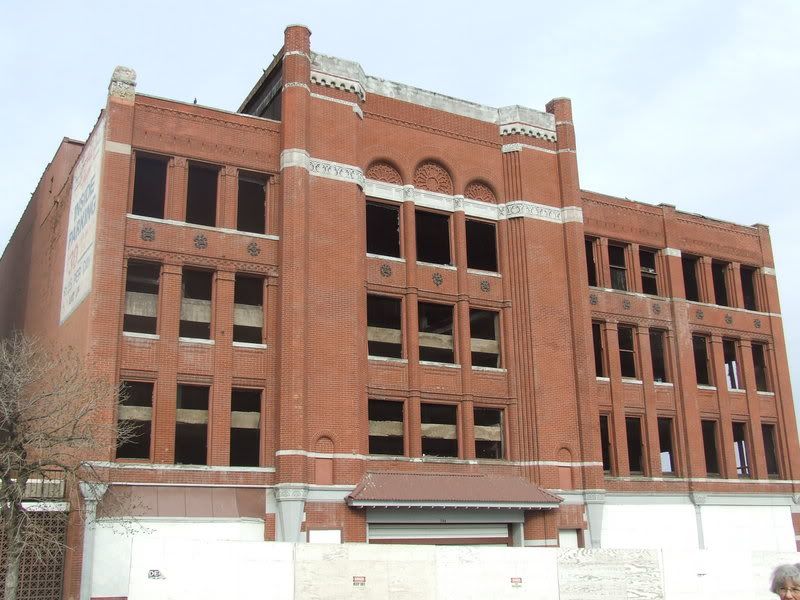 In the below picture you can see some of the class gathered around a section of brick. This area of brick is where we suspect that the proscenium wall joined the exterior brick. the next picture is of the steelwork that would have spanned and supported the proscenium opening.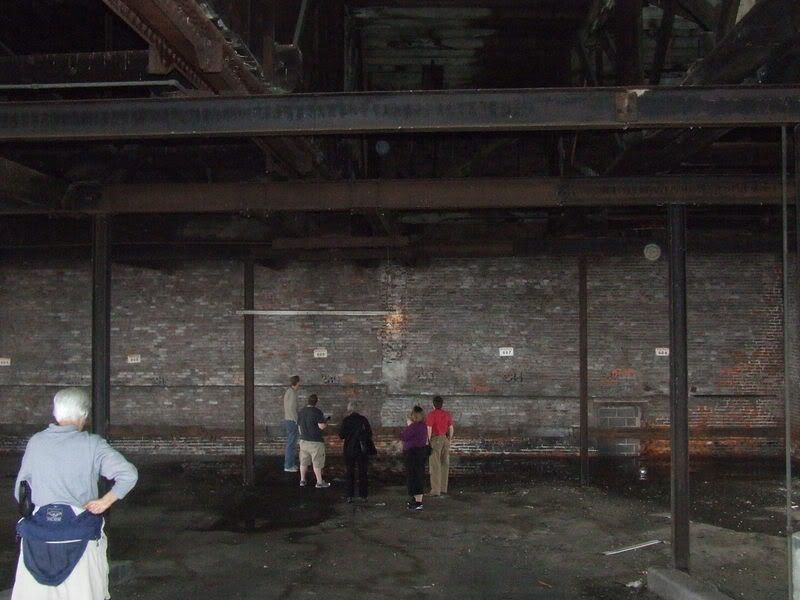 One of the best features of this trip was that some of the rigging equipment was still in existence. The first picture is of some of the sheeves.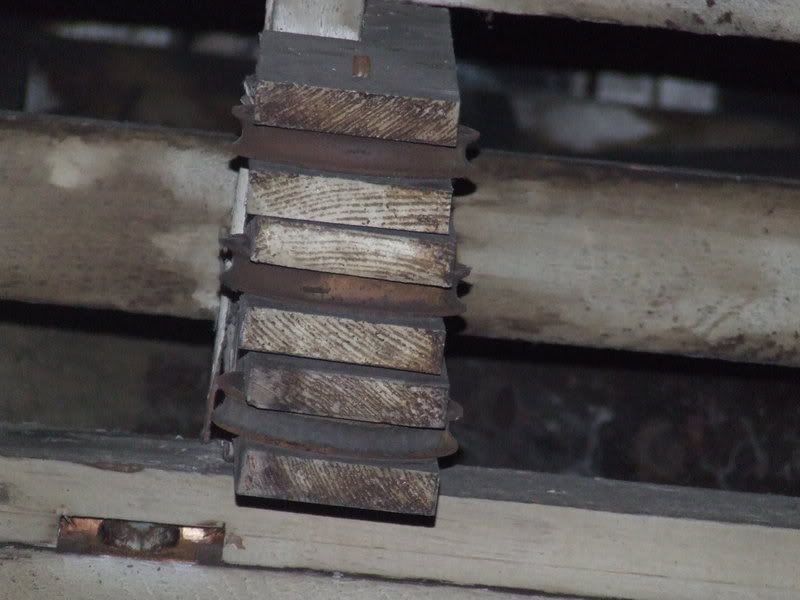 The beam shown in the next picture was where we believe the linesets were operated. The wooden sheaves seem to be bolted through the grid and through the joists.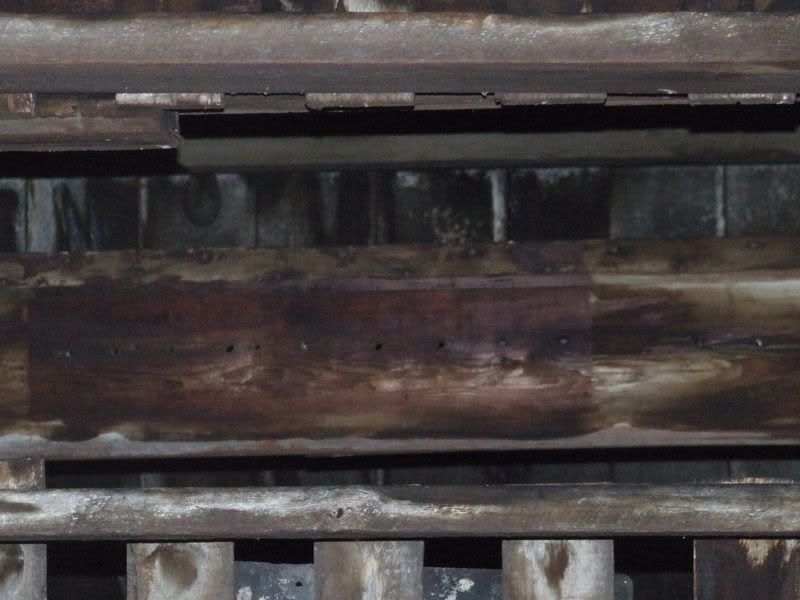 You can see these holes better from above the grid. There is ladder that goes up to this area of the building.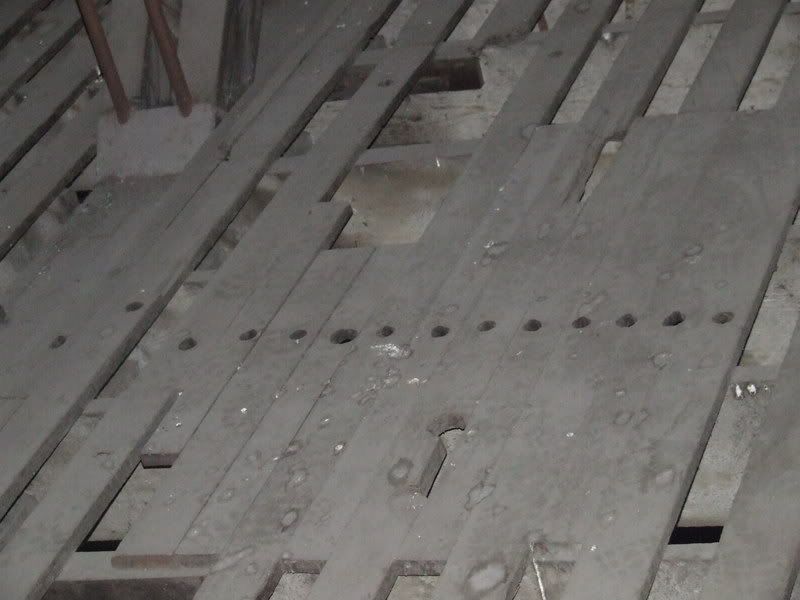 Below is a picture of the wiring box for the telephone.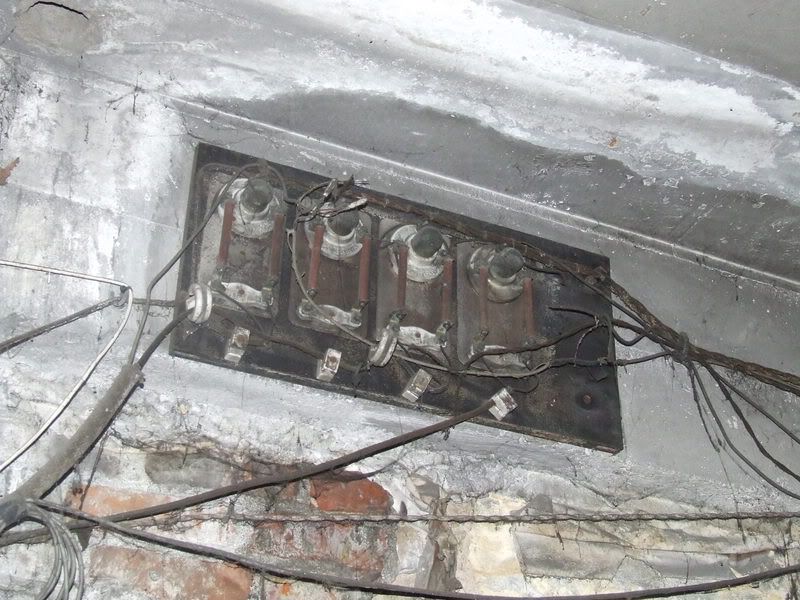 The last picture is of the electrical boxes.
the building was a fascinating look at old technology, it is a shame that it could not be saved or restored to the splendor that is obvious in its exterior architecture.