The Pirates of
Penzance
, a recent show I was TD for required a platform to rotate 180 degrees between Act 1 and Act 2. Since singers would need to climb, jump off of, dance, otherwise subject the platform to
alot
of use and movement. It was important, therefore, to have the
platform
be very stable. However, one of the greatest
challenges
was that the performance venue did not allow any sort of attachment into the stage. What we decided to do was to use pneumatic cylinders (pancake cylinders) attached to casters that were mounted within the steel frame. When the cylinders where retracted the unit sat on the floor. When air was applied, the casters picked the unit up off of the floor and it was easily movable. Below are more details and
photos
of the process.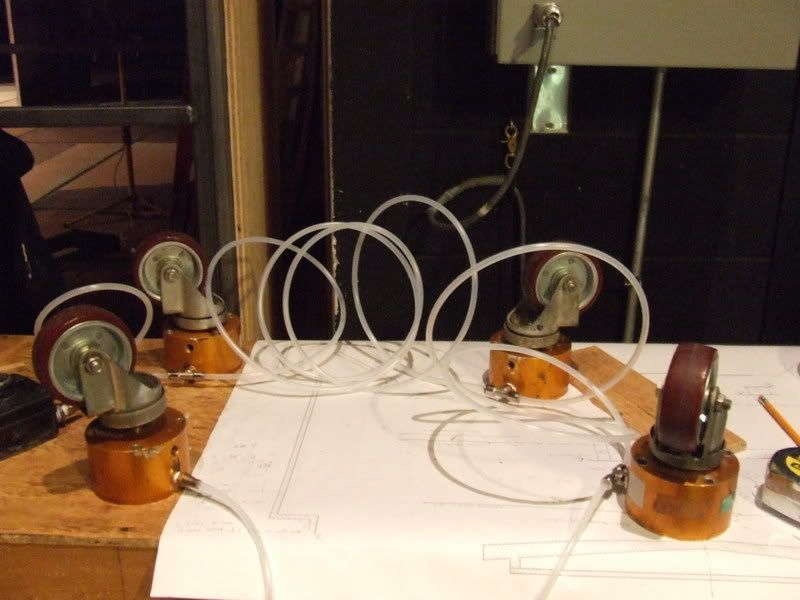 The above picture shows the cylinders with the hoses prepped. The hose ran from the tank (co2) and regulators through a valve that controlled the system then to each caster in a row. Since the shift happened at intermission we determined that the casters didn't have to fire at the same time so we ran the hose sequentially. The first three casters used Tee push in fittings (threaded to fit into the cylinder), and the last was a straight fitting. The air
pressure
was open, the regulator was adjusted to 80psi, and the valve was opened. The cylinders pushed the casters out, lifting the platform. The shift was performed. The air was turned off, the valve opened to exhaust the system and the weight of the platform pushed the casters back into the cylinders, setting the frame securely on the floor.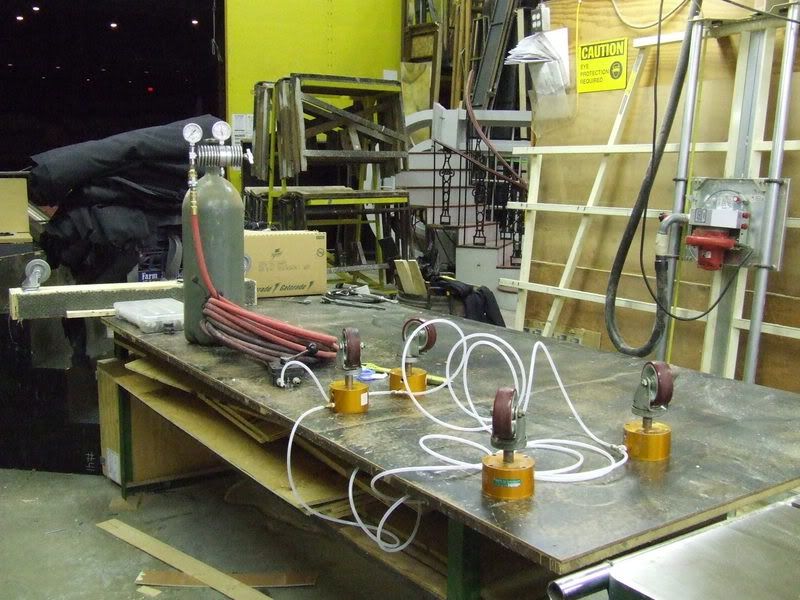 Above: The system set up in the shop.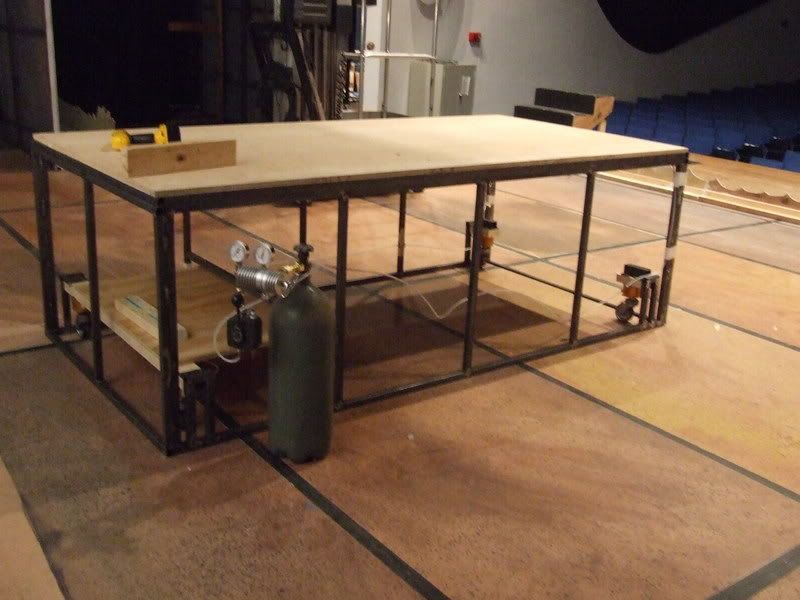 Above: the platform with the system in process of installation.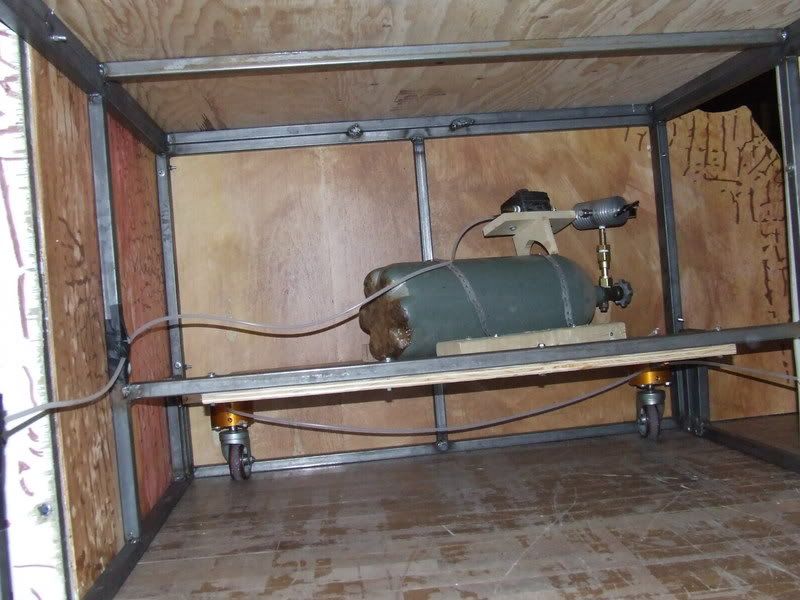 Above: interior view of installed system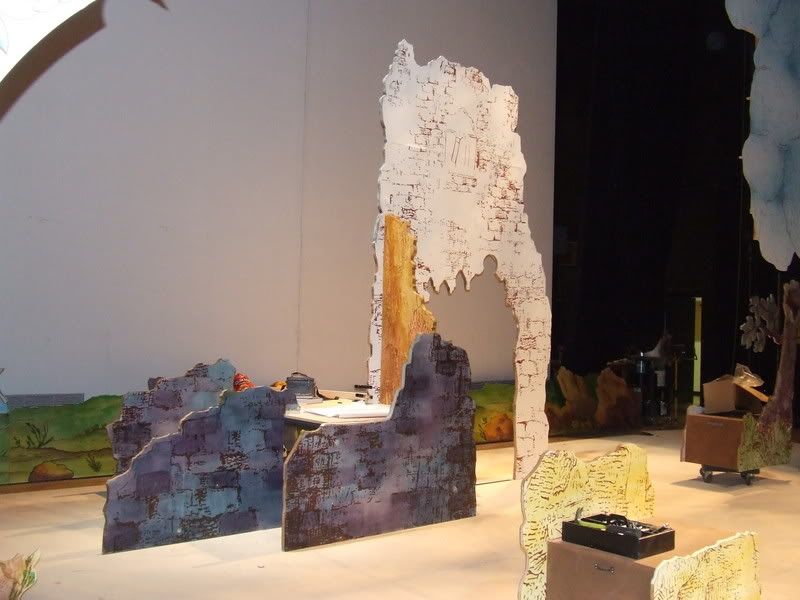 Above: exterior of platform with flats attached.